IDSecure Checking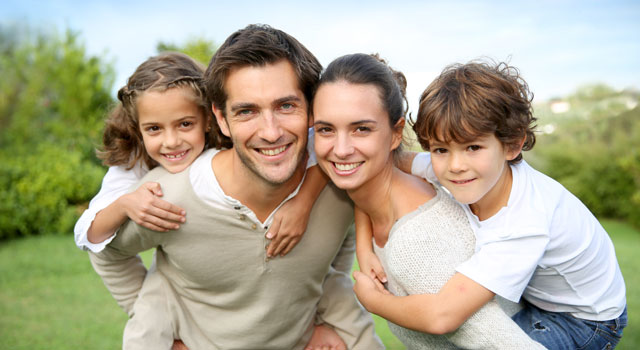 >>> Choose Security
For customers interested in added security and better protecting their identity.
Electronic Banking Package – Includes Online Banking, Online Bill Payment, Estatements1, Mobile Banking, and Mobile Check Deposit.
IDProtect® – Identity Theft Monitoring and Resolution Service2

3-in-1 Credit File Monitoring – IDProtect will monitor your Equifax, Experian and TransUnion credit files daily, and automatically alert you if key changes occur. (Registration/activation required.)
3-in-1 Credit Score – Request an updated credit report every 90 days or upon receipt of alert. Each new report includes an updated single bureau credit score. (Registration/activation required.)
Total Identity Monitoring – Monitoring of over 1,000 non-credit databases where
identity theft could be evident. (Registration and activation required.)
Identity Theft Resolution Services – access to a dedicated fraud specialist assigned to manage your case until your identity is restored.
Debit and Credit Card Registration – Register your credit, debit and ATM cards and have peace of mind knowing you can call one toll-free number to cancel and request replacement cards should your cards become lost or stolen. (Registration/activation required.)
Identity Theft Expense Reimbursement Coverage3 – Receive up to $10,000 to help pay expenses, clear your name and restore your identity, should you become the victim of identity fraud.
Online Identity Theft News Center and valuable Phone and Web Resources (Registration required)

FREE Visa® Debit Card with CardValet4
Only $25 Deposit To Open
No Minimum Balance Requirement
Unlimited Check Writing
Only $3.956 monthly service fee
ADDITIONAL FEATURES
Cellular Telephone Protection3 – Receive up to $300 of replacement or repair costs if your cell phone is stolen or damaged, in the U.S. and abroad. Maximum of two claims per year. Covers the first three phones on a cellular telephone bill paid through your checking account. (Cellular telephone bill must be paid using IDSecure Checking account)
$10,000 Accidental Death and Dismemberment Insurance3 – Receive up to $10,000 of 24-hour Accidental Death & Dismemberment Insurance. (Coverage divides equally on joint accounts and reduces by 50% at age 70.)
ATM Fee Reimbursement5 – Use any ATM, anywhere. Bring us the receipt and we'll pay you back for non-network ATM fees.
1Paper statements are optional for $3.00 per month.
2IDProtect service is a personal identity theft protection service available to personal checking account owner(s), their joint account owners and their eligible family members. The service is available to non-publicly traded businesses and their business owner(s) listed on the account and their eligible family members (service not available to employees or authorized signers who are not owners). Service is not available to a "signer" on the account who is not an account owner. Service is not available to clubs, organizations and/or churches and their members, schools and their employees/students. For revocable grantor trusts, the service is available only when a grantor is serving as a trustee and covers the grantor trustee(s) and their eligible family members. For all other fiduciary accounts, the service covers the beneficiary, who must be the primary member, and their eligible family members (Fiduciary is not covered). Family includes: Spouse, persons qualifying as domestic partner, and children under 25 years of age and parent(s) of the account holder who are residents of the same household.
3Special Insurance Program Notes: The descriptions herein are summaries only. They do not include all terms, conditions and exclusions of the policies described. Please refer to the actual policies for complete details of coverage and exclusions. Insurance is offered through the company named on the certificate of insurance. Refer to Insurance Documents for complete details of coverage.
4Replacement card fee may apply. See bank for details.
5ATM fee reimbursement limited to $20 per cycle. Present ATM receipts for reimbursement within 60 days of fee charge.
6Fee waived for full-time students to age 23.
Insurance products are not insured by FDIC or any Federal Government Agency; not a deposit of or guaranteed by the bank or any bank affiliate.