Mobile Banking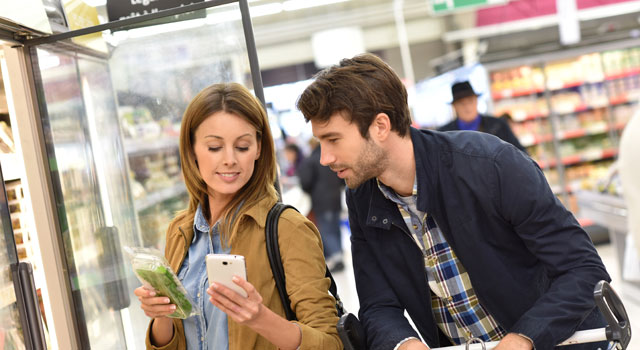 How do I sign up?
You must be an Online Banking customer. Enrollment for Mobile Banking is not necessary if you are already enrolled for Online Banking. Simply browse to our website from your smartphone or download our mobile app from your iPhone or Android's App Store. You will need to enroll in Text Banking via Online Banking.
What does mobile banking cost?
There is no monthly cost.
Is Mobile Banking secure?
Yes, Mobile Banking uses best practices from Online Banking, such as HTTPS, 128-bit SSL encryption, multi-factor authentication for login and application time-out when your mobile phone or device is not in use. Additionally, no account data is ever stored on your phone or device.
What phones are supported?
Any text (SMS) capable phone from one of our supported carriers. Supported carriers include, but are not limited to: AT&T, US Cellular, SprintPCS, T-Mobile, Verizon Wireless, and MetroPCS. Normal SMS fees will apply.
What if I get a new phone or new phone number?
If you get a new phone or change phone numbers, be sure to return to Online Banking, select Other Services, select Mobile Banking and click deactivate next to your old number, and add your new mobile phone number in the same spot. Alternatively, you may also text "STOP" from the number you are giving up to deactivate all SMS messages to that number.
What types of mobile banking are there?
Downloadable application from Apple, Android or Amazon. Text Banking is also available to sign up for via Online Banking. To enroll in Text Banking, log in to Online Banking, select Account Services and then click on Set Up Text Banking and View Mobile Apps. After successful enrollment in Text Banking, your phone will receive a text message with the Text Banking short code, and your Online Banking email will receive an email with a list of commands.
What are the Text Banking commands?
To be found within the Mobiliti Help Section of Online Banking.
What can I use Mobile Banking for?
With Mobile Banking, you have all the capabilities that you have in Online Banking but on your phone, tablet and more. Mobile Banking offers you the ability to check balances, transfer funds, pay bills, view statements and much more, all from the convenience of your smart phone or tablet. Use our mobile app to find a bank location near you.